We know that some bloggers need more support than a traditional website host offers and we have been offering support to our BlogOn Pro extra members since the beginning of 2022. Only available for sites hosted on 34SP.com WordPress hosting our services will compliment the amazing support offered by their team. We only offer hosting and support for sites on the 34SP.com servers as we would only ever resell a service we use ourselves but don't worry it is free to migrate your site to them and we will help you every step of the way.
Looking for someone to help build a site from scratch? Take care of all of your technical SEO tasks? or if you need support with your WordPress site and you are not on 34SP.com hosting please use the contact form to get in touch.
WordPress Hosting and Support
If you are not already hosted with 34SP.com and you don't want to deal with them direct then our WordPress Hosting and Support service is perfect for you. We will manage your migration onto their servers and deal with them directly for any of your support needs.
What does 34SP.com hosting include?
Up to 25GB storage (each additional 12.5GB costs £5 per month)
1.25GB RAM
Server side security so you dont need additional security plugins
Daily backups
Staging site
Automatic plugin and WordPress updates
Snapshot facility
Free SSL certificate
Unlimited page views and bandwidth
Unlimited email (Including IMAP, SMTP & Webmail)
Environmentally friendly hosting, don't believe us check out the image below!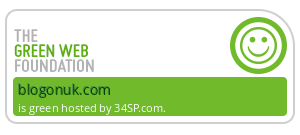 So what do we offer that they don't?
Ability to log in to 3rd party terminals to assist with the migration
Out of hours support for when things go wrong via whatsapp for fast response times
Sign up report for Core Web Vitals, user experience and accessibility
Help to improve your Core Web Vitals if needed
Help to improve your site accessibility if needed
Plugin advice, installation and support
Small site design/customisation changes – max 30 mins per month or unlimited on annual plan
Theme change – Free on annual plan, additional charge on the monthly plan
General WordPress advice and support to help you to improve your site
Access to a range of articles to help you as a blogger
If you can think of something that you might need that isn't on the list just get in touch to see if this is something we can offer.
WordPress Support add-on
Already hosted with 34SP.com? That isn't an issue at all. Keep paying them for your hosting and purchase our WordPress Support add on package. All of the above services but you still have your own account and hosting with 34SP.com. Add us as a technical contact and we would be happy to liaise with them directly with any queries.
Register New Account